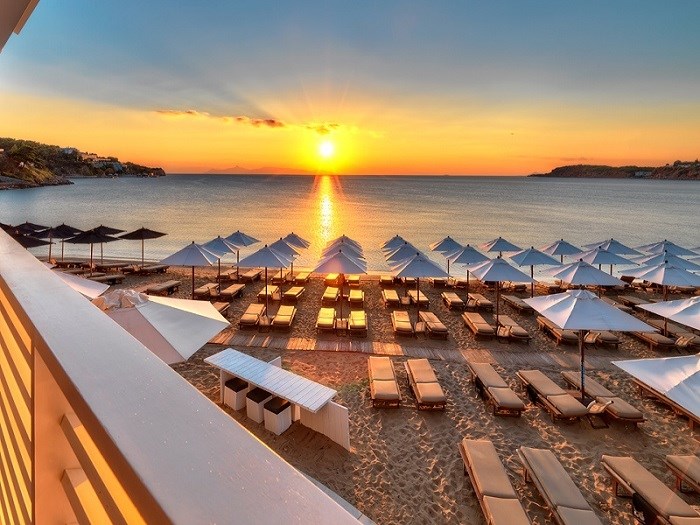 $750Per person
| | | | | | | |
| --- | --- | --- | --- | --- | --- | --- |
| Hotels | Category | Room | Mails | Triple | Double | Single |
| PARNIS PALACE HOTEL SUITES | 4 | Standard | BB | 180 | 235 | 385 |
| AMBROSIA SUITES | 4 | Standard | BB | 245 | 265 | N/A |
| ILISIA HOTEL | 4 | Standard | BB | 320 | 365 | 620 |
| LOTUS CENTER APARTMENTS | 4 | Standard | BB | 300 | 380 | 665 |
| NOVUS CITY HOTEL | 4 | Standard | BB | 355 | 410 | 570 |
| TITANIA HOTEL | 4 | Standard | BB | 340 | 400 | 685 |
| AIROTEL PARTHENON | 4 | Standard | BB | 345 | 420 | 730 |
| CANDIA HOTEL | 4 | Standard | BB | 325 | 445 | 800 |
| ATHENS ZAFOLIA HOTEL | 4 | Standard | BB | 335 | 460 | N/A |
| ATHENS TIARE HOTEL | 4 | Standard | BB | 350 | 470 | 800 |
| POLIS GRAND HOTEL | 4 | Standard | BB | 365 | 500 | 860 |
| ATHENAEUM SMART HOTEL | 4 | Standard | BB | 330 | 455 | 777 |
| ATHENS ZAFOLIA HOTEL | 4 | Standard | BB | 360 | 430 | 735 |
| ATHENS TIARE HOTEL | 4 | Standard | BB | 355 | 450 | N/A |
| PIRAEUS THEOXENIA HOTEL | 5 | Standard | BB | 335 | 395 | 705 |
| WYNDHAM GRAND ATHENS HOTEL | 5 | Standard | BB | 395 | 550 | 1015 |
| WYNDHAM ATHENS RESIDENCE | 5 | Standard | BB | 410 | 560 | 1035 |
| ROYAL OLYMPIC HOTEL | 5 | Standard | BB | 570 | 665 | 1180 |
| ATHENAEUM INTERCONTINENTAL | 5 | Standard | BB | 575 | 700 | 1310 |
| PLAZA RESORT HOTEL | 5 | Standard | BB | 550 | 777 | N/A |
| SOFITEL ATHENS AIRPORT | 5 | Standard | BB | 735 | 735 | N/A |
| GRECOTEL PALLAS ATHENA | 5 | Standard | BB | 745 | 970 | N/A |
| GLYFADA RIVIERA HOTEL | 5 | Standard | BB | 895 | 715 | 1520 |
| DIVANI APOLLON SUITES | 5 | Standard | BB | 695 | 999 | N/A |
| CAPE SOUNIO GRECOTEL EXCLUSIVE RESORT | 5 | Standard | BB | 965 | 1985 | N/A |
| DIVANI APOLLON PALACE AND THALASSO | 5 | Standard | BB | 1300 | 1900 | N/A |
Price Included per Person
7 Nights Hotel
Transfer Airport Hotel Airport
Exclude: Airline Ticket (To be priced at the time of booking)
For any further Information do not hesitate to contact us
Mobile WhatsApp:
Beirut +961 70 90 92 90 / Turkey +90 536 361 14 79
Email: info@avitholidays.com
Please Specify the Destination date and number of passengers so we can send you all the details by mail or WhatsApp
Cyprus – Turkey – Europa – Morocco – Brasil & More…
Visa Documents
Original and copy of the passport (Passport should be valid for at least six (6) months from the date of visa issuance.)
- 2 photos (white background).
- Salary certificate and authorized signature of his which registered in Chamber of Commerce
- Original Bank statement for the last six (6) months with present balance.
- Family Register translated
Athens
Capital of Greece
Athens is the capital of Greece. It was also at the heart of Ancient Greece, a powerful civilization and empire. The city is still dominated by 5th-century BC landmarks, including the Acropolis, a hilltop citadel topped with ancient buildings like the colonnaded Parthenon temple. The Acropolis Museum, along with the National Archaeological Museum, preserves sculptures, vases, jewelry and more from Ancient Greece.
Athens is also a contemporary city, and it's not uncommon for the nightlife hubs of Kolonaki, Psiri and Gazi to stay busy until dawn. Some areas of the city are pedestrian-only, such as the winding lanes of the Plaka neighborhood, lined with cafes, traditional tavernas and neoclassical houses. Near Syntagma Square, whose Old Royal Palace houses Greece's parliament, is the Ermou shopping boulevard. Here, fashion boutiques mix with stores selling silver and handmade art. The Grand Promenade walkway, created for the 2004 Olympics, circles the Acropolis, passing fabled remains such as the crumbling Ancient Agora of Athens complex.