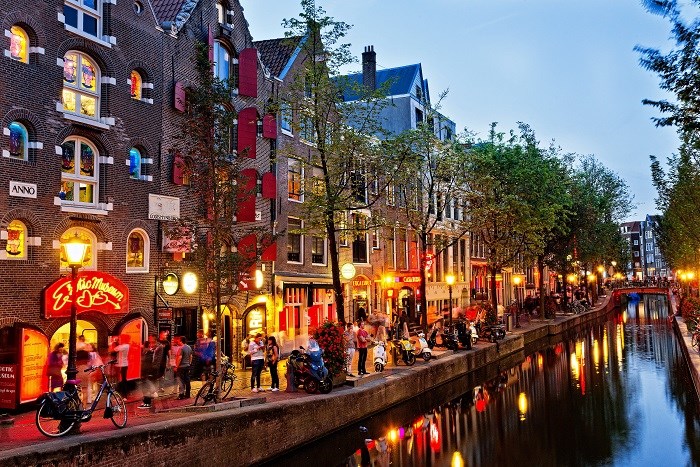 $1000Per person
Summer 2019
AMSTERDAM All packages are available upon request
Amsterdam Capital of the Netherlands
Amsterdam is the Netherlands' capital, known for its artistic heritage, elaborate canal system and narrow houses with gabled facades, legacies of the city's 17th-century Golden Age. Its Museum District houses the Van Gogh Museum, works by Rembrandt and Vermeer at the Rijksmuseum, and modern art at the Stedelijk. Cycling is key to the city's character, and there are numerous bike paths.
Vondelpark has cafes and an open-air theater, and the nearby Royal Concertgebouw is a prominent classical-music venue. In the Jordaan district are shops and galleries, as well as the Anne Frank House, where the Jewish diarist hid during the Second World War. Dining ranges from casually decorated "living room" restaurants to traditional Dutch eateries and Indonesian rijsttafel ("rice table") specialists. Coffee shops sell small amounts of marijuana. The neon-lit Red Light District is home to the Erotic Museum, exhibiting provocative paintings and prints. In spring, Amsterdam is a base for visits to the surrounding tulip attractions.
Visa Documents
Original and copy of the passport (Passport should be valid for at least six (6) months from the date of visa issuance.)
- 2 photos (white background).
- Salary certificate and authorized signature of his which registered in Chamber of Commerce
- Original Bank statement for the last six (6) months with present balance.
- Family Register translated
For any further Information do not hesitate to contact us
Mobile WhatsApp:
Beirut +961 70 90 92 90 / Turkey +90 536 361 14 79
Email: info@avitholidays.com
Hotline Manager 24/7 Turkey WhatsApp +90 536 361 14 79