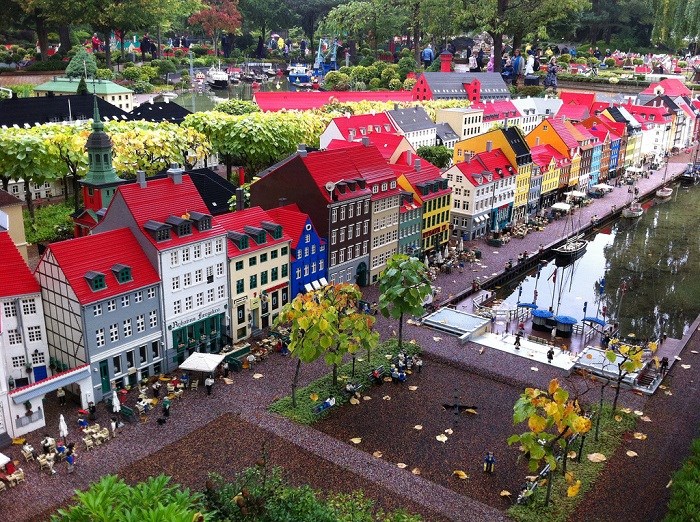 $1000Per person
Billund
Denmark All packages are available upon request
Denmark Country in Europe
Denmark is a Scandinavian country comprising the Jutland Peninsula and numerous islands. It's linked to nearby Sweden via the Öresund bridge. Copenhagen, its capital, is home to royal palaces and colorful Nyhavn harbor, plus the Tivoli amusement park and the iconic "Little Mermaid" statue. Odense is writer Hans Christian Andersen's hometown, with a medieval core of cobbled streets and half-timbered houses.
North of Copenhagen on Zealand Island is Kronborg Castle, portrayed as Elsinore in Shakespeare's "Hamlet." The Louisiana Museum of Modern Art in Humleb?k specializes in modern and contemporary painting. The city of Roskilde has a Gothic brick cathedral and the Vikingeskibshallen museum, with 11th-century Viking ships. On the mainland, the port city Aarhus is home to the Den Gamle By Museum, showcasing traditional buildings. Denmark, responsible for many iconic 20th-century designs of furniture, fashion and architecture, is also the birthplace of Lego. Billund's Legoland theme park showcases the famous plastic brick toy.
Billund Town in Denmark
Billund is a town in central Denmark. It's known as the birthplace of Lego bricks, featured in the Legoland Billund theme park. Nearby, Lalandia in Billund water park has a tropical aquadome. Sculptures line a path along Grindsted stream in Skulpturpark Billund. Northwest of town, Karensminde Agricultural Museum showcases farm work in the 18th and 19th centuries. Givskud Zoo, northeast, is home to lions and gorillas.
Visa Documents
Original and copy of the passport (Passport should be valid for at least six (6) months from the date of visa issuance.)
- 2 photos (white background).
- Salary certificate and authorized signature of his which registered in Chamber of Commerce
- Original Bank statement for the last six (6) months with present balance.
- Family Register translated
For any further Information do not hesitate to contact us
Mobile WhatsApp:
Beirut +961 70 90 92 90 / Turkey +90 536 361 14 79
Email: info@avitholidays.com
Hotline Manager 24/7 Turkey WhatsApp +90 536 361 14 79