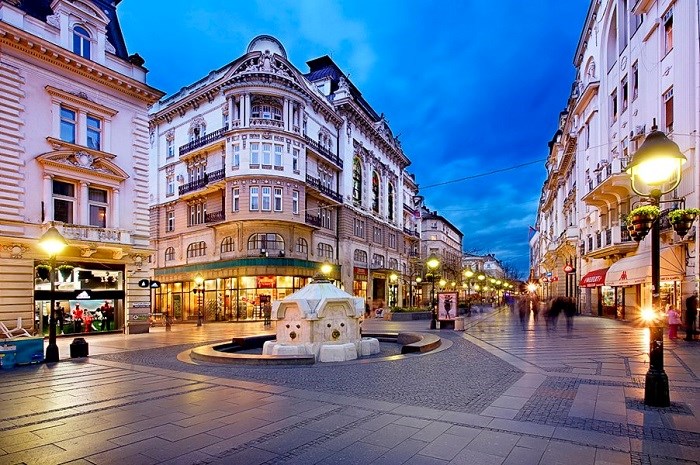 $1000Per person
Belgrade All packages are available upon request
Belgrade Capital of Serbia
Belgrade is the capital of the southeast European country of Serbia. Its most significant landmark is the Beogradska Tvrđava, an imposing fortress at the confluence of the Danube and the Sava rivers. The fort is a testament to the city's strategic importance to the Roman, Byzantine, Ottoman, Serbian and Austrian empires, and it's now the site of several museums as well as Kalemegdan, a vast park.
Stari Grad, the old city, is home to 19th-century mansions, opera and ballet at Narodno Pozorište (national theater), and the cafe-lined pedestrian street Knez Mihailova. The city skyline is marked by Hram Svetog Save, a Serbian Orthodox Church whose massive dome was completed in 1989, as well as imposing, Communist-era Brutalist architecture like the Zapadna Kapija Beograda skyscraper. At the Nikola Tesla Museum, visitors can view drawings and inventions by the Serbian-American pioneer of electricity. Nightlife options include the old taverns of the bohemian Skadarlija quarter and the rivers' floating nightclubs (splavovi).
Visa Documents
Original and copy of the passport (Passport should be valid for at least six (6) months from the date of visa issuance.)
- 2 photos (white background).
- Salary certificate and authorized signature of his which registered in Chamber of Commerce
- Original Bank statement for the last six (6) months with present balance.
- Family Register translated
For any further Information do not hesitate to contact us
Mobile WhatsApp:
Beirut +961 70 90 92 90 / Turkey +90 536 361 14 79
Email: info@avitholidays.com
Hotline Manager 24/7 Turkey WhatsApp +90 536 361 14 79