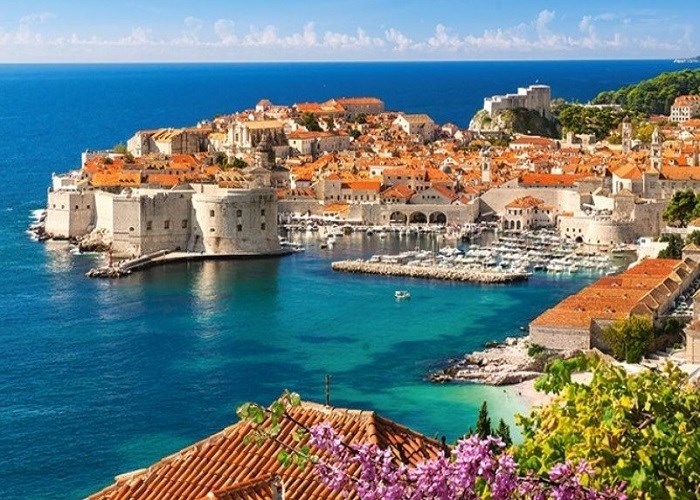 $1000Per person
Dubrovnik
Croatia All packages are available upon request
Croatia Country in the Balkans
Croatia is an Eastern European country with a long coastline on the Adriatic Sea. Encompassing more than a thousand islands, it's also crossed by the Dinaric Alps. Its inland capital, Zagreb, is distinguished by its medieval Gornji Grad (Upper Town) and diverse museums. The major coastal city Dubrovnik has massive 16th-century walls encircling an Old Town with Gothic and Renaissance buildings.
In the coastal Dalmatia region, the town of Split is centered around the ruins of Diocletian's Palace, a vast 4th-century Roman complex. Croatia's beaches and islands are busy in summer, and many offer sites for tent or trailer camping. Hvar is a glitzy island with yachts and celebrities, and nearby Korčula is known for pine forests, wine and a medieval walled Old Town. Plitvice Lakes National Park is renowned for turquoise lakes and dramatic waterfalls. Croatian cuisine is diverse, blending hints of Hungarian, Italian, Turkish and Slavic influences.
Visa Documents
Original and copy of the passport (Passport should be valid for at least six (6) months from the date of visa issuance.)
- 2 photos (white background).
- Salary certificate and authorized signature of his which registered in Chamber of Commerce
- Original Bank statement for the last six (6) months with present balance.
- Family Register translated
For any further Information do not hesitate to contact us
Mobile WhatsApp:
Beirut +961 70 90 92 90 / Turkey +90 536 361 14 79
Email: info@avitholidays.com
Hotline Manager 24/7 Turkey WhatsApp +90 536 361 14 79