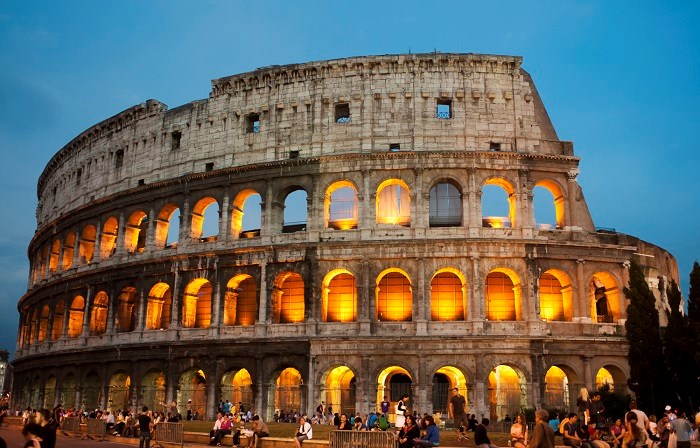 $1000Per person
Rome - Verona - Naples
Italy, a European country with a long Mediterranean coastline, has left a powerful mark on Western culture and cuisine. Its capital, Rome, is home to the Vatican as well as landmark art and ancient ruins. Other major cities include Florence, with Renaissance masterpieces such as Michelangelo's "David" and Brunelleschi's Duomo; Venice, the city of canals; and Milan, Italy's fashion capital.
Rome Capital of Italy
Rome, Italy's capital, is a sprawling, cosmopolitan city with nearly 3,000 years of globally influential art, architecture and culture on display. Ancient ruins such as the Forum and the Colosseum evoke the power of the former Roman Empire. Vatican City, headquarters of the Roman Catholic Church, has St. Peter's Basilica and the Vatican Museums, which house masterpieces such as Michelangelo's Sistine Chapel frescoes.
Verona City in Italy
Verona is a city in northern Italy's Veneto region, with a medieval old town built between the meandering Adige River. It's famous for being the setting of Shakespeare's "Romeo and Juliet." A 14th-century residence with a tiny balcony overlooking a courtyard is said be "Juliet's House." The Verona Arena is a huge 1st-century Roman amphitheater, which currently hosts concerts and large-scale opera performances.
Naples City in Italy
Naples, a city in southern Italy, sits on the Bay of Naples. Nearby is Mount Vesuvius, the still-active volcano that destroyed nearby Roman town Pompeii. Dating to the 2nd millennium B.C., Naples has centuries of important art and architecture. The city's cathedral, the Duomo di San Gennaro, is filled with frescoes. Other major landmarks include the lavish Royal Palace and Castel Nuovo, a 13th-century castle.
Visa Documents
Original and copy of the passport (Passport should be valid for at least six (6) months from the date of visa issuance.)
- 2 photos (white background).
- Salary certificate and authorized signature of his which registered in Chamber of Commerce
- Original Bank statement for the last six (6) months with present balance.
- Family Register translated
For any further Information do not hesitate to contact us
Mobile WhatsApp:
Beirut +961 70 90 92 90 / Turkey +90 536 361 14 79
Email: info@avitholidays.com
Hotline Manager 24/7 Turkey WhatsApp +90 536 361 14 79