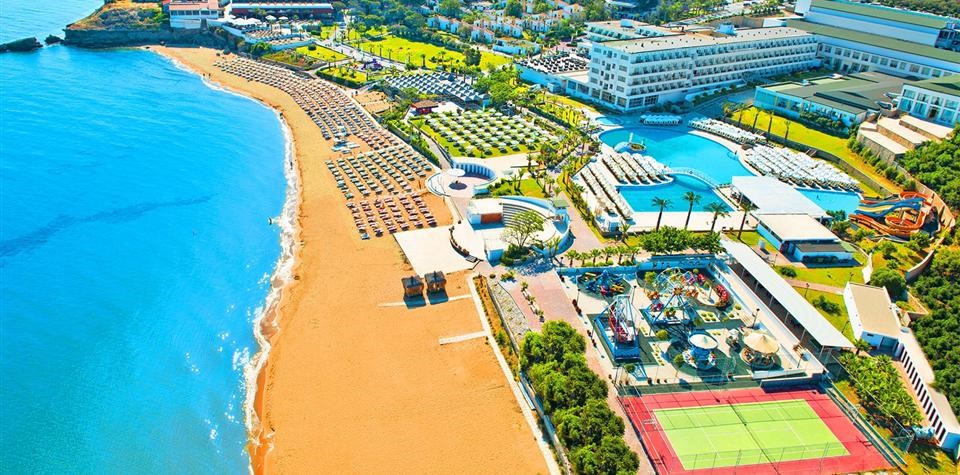 $1000Per person
Resort & casino
Northern Cyprus Kyrenia & Famagusta
Turkey is our Specialty, the World is our passion…
Best Hotels & casino In North Cyprus Summer packages
| | | | | | | |
| --- | --- | --- | --- | --- | --- | --- |
| Hotels | Category | Room | Mails | Triple | Double | Single |
| Acapulco Resort Convention SPA Hotel | 5 | LAND VIEW | FB+ | 715 | 810 | 1220 |
| Acapulco Resort Convention SPA Hotel | 5 | SEA VIEW | FB+ | 790 | 860 | 1290 |
| Acapulco Resort Convention SPA Hotel | 5 | VILLA | FB+ | 710 | 775 | 1175 |
| ELEXUS HOTEL | 5 | LAND VIEW | FB+ | N/A | 1545 | 2320 |
| ELEXUS HOTEL | 5 | SEA VIEW | FB+ | N/A | 1575 | 2370 |
| Limak Cyprus Deluxe Hotel | 5 | LAND VIEW | UAI | 1120 | 1245 | 1880 |
| Noah's Ark Deluxe Hotel & Spa | 5 | Deluxe Land View | UAI | N/A | 750 | 1130 |
| Noah's Ark Deluxe Hotel & Spa | 5 | Deluxe Sea View | UAI | N/A | 810 | 1215 |
| OSCAR RESORT HOTEL | 4 | LAND VIEW | Soft AI | 565 | 615 | 930 |
| OSCAR RESORT HOTEL | 4 | SEA VIEW | Soft AI | 630 | 680 | 990 |
| SALAMIS HOTEL | 5 | Standard Room | UAI | 690 | 775 | 1070 |
| SALAMIS HOTEL | 5 | SALAMIS GARDEN | UAI | 660 | 740 | 1115 |
| VUNI PALACE HOTEL | 5 | LAND VIEW | AI | 550 | 600 | 905 |
7 Nights Accommodation
Vip Transfer Airport Hotel Airport
Exclude: Airline Ticket (To be priced at the time of booking)
For any further Information do not hesitate to contact us
Mobile WhatsApp:
Beirut +961 70 90 92 90 / Turkey +90 536 361 14 79
Email: info@avitholidays.com
Hotline Manager 24/7 Turkey WhatsApp +90 536 361 14 79
Northern Cyprus, officially the Turkish Republic of Northern Cyprus, is a de facto state that comprises the northeastern portion of the island of Cyprus. Recognised only by Turkey, Northern Cyprus is considered by the international community to be part of the Republic of Cyprus
Nicosia Capital of Cyprus
Nicosia, also known as Lefkosia, is the divided capital city of Cyprus. South of the border, on the Greek side, the Cyprus Museum has archaeological finds from the Neolithic to Byzantine periods, including the Aphrodite of Soloi statue. Nearby, the old city's 16th-century Venetian walls include the Famagusta, Kyrenia and Paphos gates. Inside the walls, a marble mausoleum sits next to 19th-century Faneromeni Church.
Also on the south side, the Cyprus Classic Motorcycle Museum has over 150 motorbikes in its collection, including 20th-century classic models. North of the city's border, in the Turkish section, is the Armenian Church and monastery, Notre Dame de Tyre, believed to have originally been built in the 13th century as a nunnery. To the east, the 16th-century Büyük Han is an Ottoman-era inn with an open courtyard now full of craftsmen's shops and cafes. Nearby, the Selimiye Mosque was once a Gothic cathedral. Just to the west, the Arab Ahmet Mosque was built over the remains of an ancient church.v