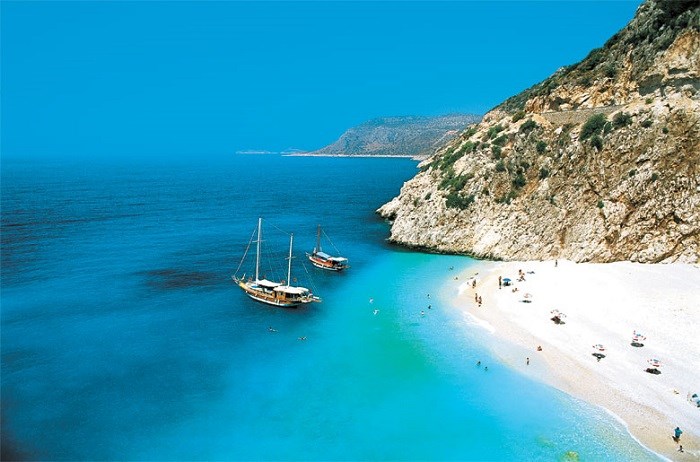 $550Per person
Lara Alanya Kemer Side
Turkey is our Specialty, the World is our passion…
| | | | | | | |
| --- | --- | --- | --- | --- | --- | --- |
| Hotels | Category | Room | Mails | Triple | Double | Single |
| ELIPS ROYAL HOTEL AND SPA | 4 | Standard | BB | 235 | 265 | 320 |
| CENDER HOTEL | 4 | Sea view | BB | 280 | 310 | 405 |
| ASTORIA HOTEL | 4 | Standard | AI | 275 | 295 | 455 |
| BELKON HOTEL | 4 | Standard | AI | 295 | 320 | 445 |
| ERKAL RESORT HOTEL | 4 | Standard | AI | 285 | 315 | 555 |
| GRAND HOTEL DERIN | 4 | Standard | AI | 300 | 325 | 515 |
| JOKER SIDE HILL SUITE | 4 | Standard | AI | 345 | 345 | 470 |
| ARMAS GARDEN HOTEL | 4 | Standard | AI | 320 | 345 | 485 |
| ALANYA BUYUK HOTEL | 4 | Standard | BB | 300 | 320 | 440 |
| KAPTAN HOTEL | 4 | Standard | BB | N/A | 320 | 430 |
| GALAXY BEACH HOTEL | 4 | Standard | AI | 300 | 320 | 540 |
| EFTALIA AYTUR HOTEL | 4 | Standard | BB | 310 | 350 | 445 |
| KLEOPATRA RAMIRA HOTEL | 4 | Standard | AI | 320 | 350 | 460 |
| ARABELLA WORLD HOTEL | 4 | Standard | AI | 320 | 335 | 460 |
| RELAX BEACH HOTEL | 4 | Standard | AI | 310 | 360 | 545 |
| KLEOPATRA ATLAS HOTEL | 4 | ADULTS ONLY | AI | 365 | 380 | 535 |
| RIVIERA HOTEL AND SPA | 4 | Standard | BB | 355 | 385 | 525 |
| ELYSEE HOTEL | 4 | Sea view | AI | 370 | 400 | 540 |
| BLUE STAR HOTEL | 4 | Standard | AI | 370 | 400 | 545 |
| KAILA CITY HOTEL | 4 | Standard | AI | 370 | 400 | 610 |
| GARDENIA HOTEL | 4 | Standard | HB | 380 | 425 | 585 |
| MONTE CARLO HOTEL | 4 | Standard | AI | 390 | 425 | 585 |
| INCEKUM SU HOTEL | 4 | Standard | AI | 380 | 415 | 645 |
| KLEOPATRA ROYAL PALM HOTEL | 4 | Standard | AI | 400 | 430 | 600 |
| THE MARILIS HILL RESORT HOTEL & SPA | 5 | Standard | AI | 270 | 295 | 395 |
| SULTAN OF SIDE HOTEL | 5 | Standard | AI | 325 | 350 | 490 |
| CENGER BEACH RESORT SPA | 5 | Standard | AI | 355 | 385 | 540 |
| PRIME BOUTIQUE HOTEL | 5 | Deluxe | BB | 325 | 365 | 655 |
| FUN AND SUN SMART HANE SUN HOTEL | 5 | Standard | AI | 370 | 405 | 570 |
| PALM WORLD RESORT AND SPA | 5 | Standard | AI | 370 | 410 | 575 |
| EUPHORIA PALM BEACH | 5 | Standard | AI | 360 | 400 | 635 |
| VIKING STAR HOTEL | 5 | Standard | AI | 370 | 400 | 670 |
| LINDA RESORT HOTEL | 5 | Standard | AI | 400 | 440 | 620 |
| Q SPA RESORT | 5 | Standard | BB | 320 | 440 | 810 |
| CROWNE PLAZA ANTALYA | 5 | Standard | BB | 370 | 445 | 660 |
| SIDEKUM HOTEL | 5 | Standard | AI | 400 | 435 | 615 |
| SULTAN OF DREAMS HOTEL AND SPA | 5 | Standard | AI | 410 | 445 | 620 |
| ASKA SIDE GRAND PRESTIGE HOTEL AND SPA | 5 | Standard | AI | 420 | 455 | 650 |
| MIAROSA KEMER BEACH | 5 | Standard | AI | 400 | 430 | 785 |
| SIDE CROWN SERENITY | 5 | Standard | AI | 440 | 470 | 670 |
| ARMAS LARA | 5 | Standard | AI | 440 | 470 | 670 |
| WASHINGTON RESORT AND SPA | 5 | Standard | AI | 450 | 490 | 700 |
| MEDER RESORT HOTEL | 5 | Standard | AI | 430 | 470 | 790 |
| LYRA RESORT AND SPA | 5 | Standard | AI | 450 | 490 | 700 |
| WATER SIDE RESORT AND SPA | 5 | Standard | AI | 470 | 520 | 735 |
| TRANSATLANTIK HOTEL AND SPA | 5 | Standard | AI | 510 | 570 | 780 |
| VIKINGEN INFINITY RESORT AND SPA | 5 | Standard | AI | 470 | 495 | 680 |
| THE LUMOS DELUXE RESORT | 5 | Standard | AI | 475 | 515 | 725 |
| NOX INN BEACH RESORT AND SPA | 5 | Standard | AI | 450 | 490 | 880 |
| LAGUNA BEACH ALYA RESORT | 5 | Standard | AI | 500 | 525 | 735 |
| GALERI RESORT HOTEL | 5 | Standard | AI | 500 | 530 | 790 |
| OZ HOTELS SUI | 5 | Standard | AI | 470 | 510 | N/A |
| ALAN XAFIRA DELUXE RESORT | 5 | Standard | AI | 510 | 555 | 780 |
| EFTALIA HOLIDAY VILLAGE HOTEL | 5 | Standard | AI | 510 | 555 | 785 |
| ROYAL GARDEN BEACH HOTEL | 5 | Standard | AI | 520 | 545 | 800 |
| SENZA GARDEN HOLİDAY CLUB | 5 | Standard | AI | 515 | 525 | 925 |
| SEALIFE BUKET RESORT | 5 | Standard | AI | 435 | 600 | 1100 |
| MICHELL HOTEL AND SPA | 5 | ADULT ONLY | AI | 520 | 555 | 1010 |
| OZ HOTELS INCEKUM BEACH RESORT | 5 | Standard | AI | 520 | 560 | 1020 |
| GRAND KAPTAN HOTEL | 5 | Standard | AI | 520 | 565 | 890 |
Price Included
7 Nights Accommodation
Transfer Airport Hotel Airport
Exclude: Airline Ticket (To be priced at the time of booking)
Please Specify the Destination date and number of passengers so we can send you all the details by mail or WhatsApp
For any further Information do not hesitate to contact us
Mobile WhatsApp:
Beirut +961 70 90 92 90 / Turkey +90 536 361 14 79
Email: info@avitholidays.com
Hotline Manager 24/7 WhatsApp +90 536 361 14 79
North Cyprus – Turkey – Europa – Morocco – Brasil & More…
About Antalya
Antalya is located in the south-western Turkey and is considered one of the most popular holiday destinations. It is the capital city of the province of the same name and filled with tourist attractions. The city of Antalya seems to have taken in all of Turkey's cultural and historic past so well preserved and sealed by the traditional archeology. For sun-seekers and visitors who enjoy activities offered by the sea, Antalya's beaches are ideal attractions at which to spend gorgeous summer days.
What to visit
Antalya is the fastest-growing city in Turkey and tourists from around the world are discovering its fabulous mix of great beaches and traditional Turkish culture.
Antalya's Old Town is the city's historic district, where visitors are assured of seeing its most interesting attractions of yesterday. Known as the Kaleici, the narrow streets of the Old Town area feature the likes of the Seljuk Karatay Mosque, the Tekeli Mehmet Pasa Mosque and the Kesik Minare
The golden beaches, Konyaalti and Lara and the foaming milky waterfalls Düden, Manavgat are chief tourist attractions.
Suggested tours
Sea to Sky, Turkish Bath, Jeep Safari, Rafting, Pamukkale Hot Springs and Hierapolis Ancient city, Perge, Aspendos and Manavgat Waterfalls Day Tour from Antalya.
Note: Special offers for families
More Hotels and packages Available
Greece – Spain – Italy – France – Turkey – Morocco – Brasil & More…