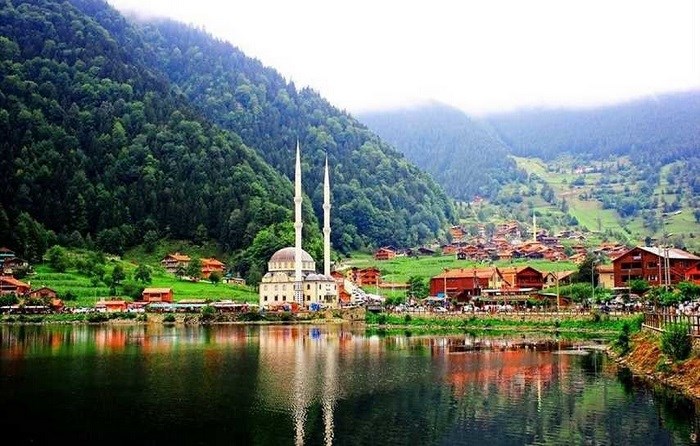 $845Per person
Turkey is our Specialty, the World is our passion…
ANTALYA - TRABZON FULL PACKAGE
1. Day : Flight from Beirut to Antalya and transfer to your hotel
2. Day : City Tour in Antalya and Shopping , free time
3. Day : Enjoying the the in Antalya
4. Day : Day for you optinal tours or free time
5. Day : Flight to Trabzon and transfer to you hotel
6. Day : Day for optional tours to Sumela Kloster - Uzungöl - etc.
7. Day : Day for tours or free time
8. Day : Flight to Antalya and from there back to Beirut
Price Include
Ticket Airport Taxes
7 Nights
4 Nights Antalya
3 Nights Trabzaon
All Transfers
Accomdation as you choice 3* - 4* - 5*
Travel Insurance
City Tour in Antalya
City Tour in Trabzon
Guideing assistans in Antalya and Trabzon
CHOICE YOU HOTEL 3* , 4* or 5*
ANTALYA
GREEN BEYZA HOTEL 3*
ADALIA HOTEL 3*
GRIDA CITY 4*
ORANGE PARK 4*
HARIINGTON RESORT & SPA 5*
B BUISENES HOTEL 5*
TRABZON
MINA GOLD HOTEL 3*
NAZAR HOTEL 3*
FUNDA HOTEL 4*
VAVES HOTEL 4*
ROYAL AXIS HOTEL 5*
RADISSON BLU 5*
Trabzon is a city on the Black Sea coast of northeast Turkey. Built as a church in the 13th century, the city's Hagia Sophia has served as a hospital and a museum, but today is a mosque with restored ceiling frescoes. The Trabzon Museum, set in an early-20th-century mansion with rococo and art-nouveau elements, traces the city's history with archaeological and ethnographic exhibitions.
Uzungöl, or in the local Romeyka language: Şeraho, is a lake situated to the south of the city of Trabzon, in the Çaykara district of Trabzon Province, Turkey. Uzungöl is also the name of the village on the lake's
Note Special offers for families